APPETON WELLNESS RECOVERY
Special nutrition that improves sleep quality & nutritional status for patients undergoing recovery.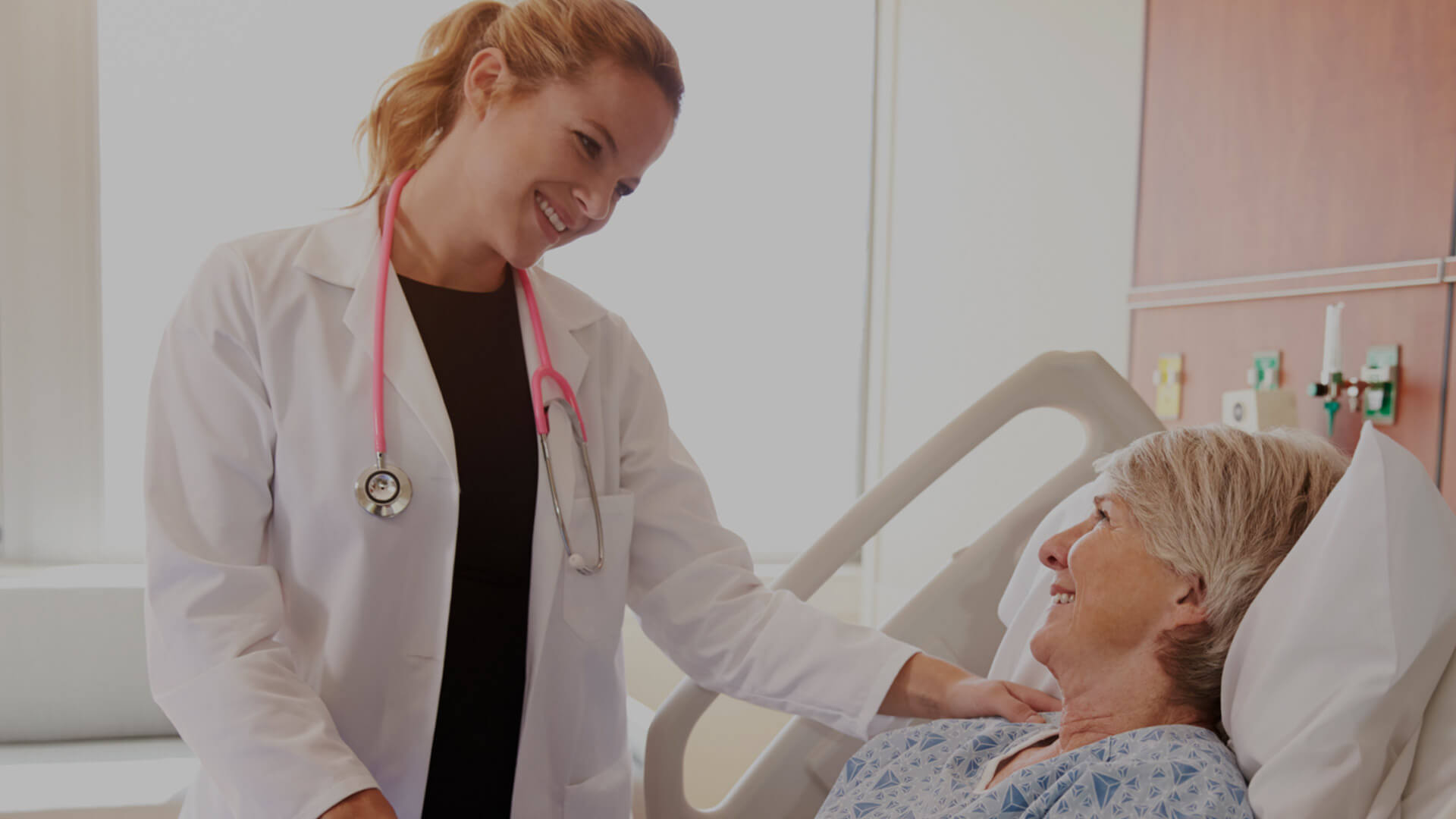 Quality Sleep & Nutrition For Your Faster Recovery
Appeton Wellness Recovery is a breakthrough nutritional formulation that is specially formulated with LACTIUM® a clinically proven ingredient to help with faster recovery after surgery, illness or hospitalization.

Clinical study shown that patients who consumed 150mg of Lactium per day, which is equivalent to 3 servings of Appeton Wellness Recovery, experienced significant improvement in sleep quality.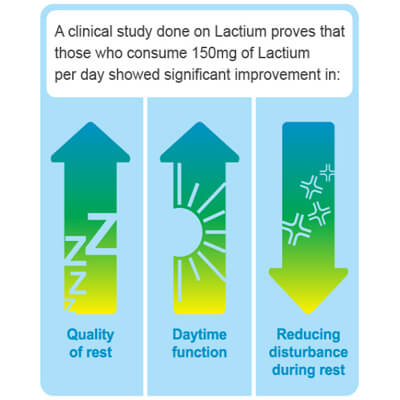 LACTIUM

®

(hydrolysed casein) for a quality rest

Good sleep is associated with better physical health and greater psychological well being
Lactium

®

is a type of hydrolysed casein which is clinically proven to improve sleep quality.
The body heals during sleep. With better rest through sleep, this allows the body to rebuild itself & recover faster.



HIGH QUALITY PROTEIN to rebuild essential cells & body tissue
Insufficient nutritional intake especially protein is a common problem among hospitalized patients and is often associated with malnutrition.

Appeton Wellness Recovery contains a combination of high quality whey and casein which contains all essential amino acids to aid in faster recovery.

Sufficient protein intake during illness is essential to:

Rebuild cells and body tissues
Promote protein collagen production to effectively heal wounds
Boost the immune system and reduces risk of recurrent infection
Improve strength and mobility



Low GI – Suitable for diabetics & Pre-diabetics
Appeton Wellness Recovery is a low Glycemic Index (GI) formulation which ensures stable supply of blood glucose in the body, prevent sudden spike of blood glucose and suitable for pre-diabetic & diabetic patients undergoing recovery.
*With 3 servings of Appeton Wellness Recovery per day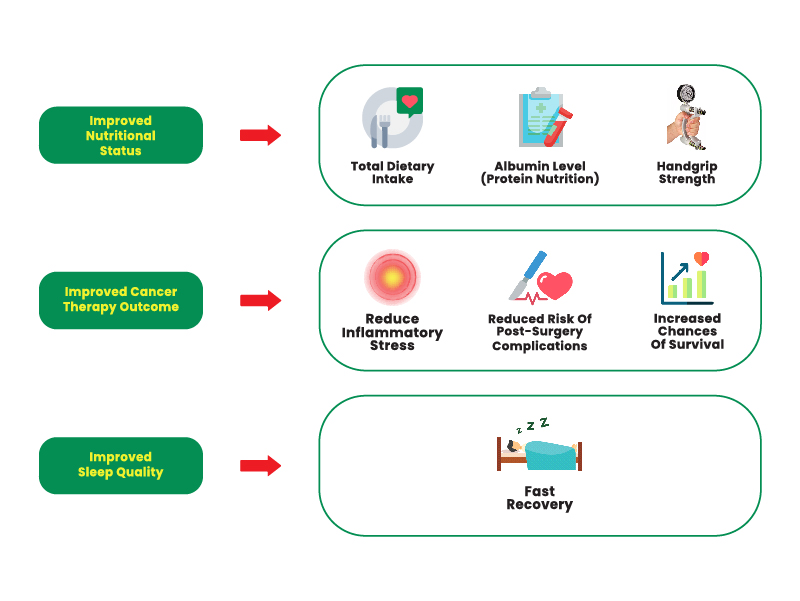 Who are recommended to take Appeton Wellness Recovery?
Recovering from an illness/infection
Just discharged from hospital and unable to eat/sleep well
After surgery, fracture or accident
Age group: Suitable for aged 12 years and above
References
Hilaire, Z.S, Messaoudi, M., Desor, D; and Kobayashi. T. Effects of Bovine Alpha S1 Casein Tryptic Hydrolystae(CTH) and Sleep disorder in Japanese General Population. The Open Sleep Journal,2009,2:26-32
Barton J, Spelten E, Totterdell P, Smith L, FolkardS. Is there an optimum number of night shifts. Relationship between sleep, health and well being. Work Stress 1995:9:109-23
Barker, L.A.,Gout, B.S. and Crowe, T.C Prevalence, Identification and Impact on Patients and the Healthcare System. International Journal of Environmental Research and Public Health ISSN 1660-4601
Degim Z, Celebi N. An investigation on skin wound healing in mice with a taurine-chitosan gel formulation. Amino Acids 2002;22(2):187-198.
Giris M, Depboylu B. Effect of taurine on oxidative stress and apoptosis-related protein expression in trinitrobenzene sulphonic acid-induced colitis.Clin Exp Immunol 2008;152(1):102-110.
Wong, T.X.;Wong,W.X.; Chen, S.T.; Ong, S.H.; Shyam, S.Ahmed, N.; Hamdan, K.H.; Awang, R.R.; Ibrahim, M.R.; Palayan, K.; et al. Effects of Perioperative Oral Nutrition Supplementation in Malaysian Patients Undergoing Elective Surgery for Breast and Colorectal Cancers—A Randomised Controlled Trial. Nutrients 2022, 14, 615.https://doi.org/10.3390/nu14030615.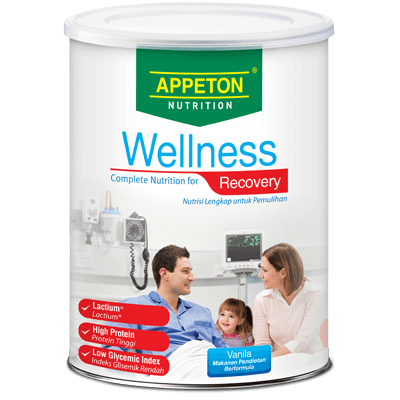 Direction for Use
Preparation method:
Add 4 levelled scoops of Appeton Wellness Recovery (55g) into 210ml of warm water to prepare a 250ml drink.
As dietary supplement (oral use):
Take 3 servings per day for at least 2 weeks to 1 month to experience the improvement in sleep quality.
As meal replacement (oral use):
Up to 8 glasses per day or according to instruction of a doctor or dietitian.
As meal replacement (tube feeding):
According to instruction of a doctor or dietitian