APPETON WELLNESS 60+ DIABETIC
A complete & balanced food for diabetic & pre-diabetic seniors.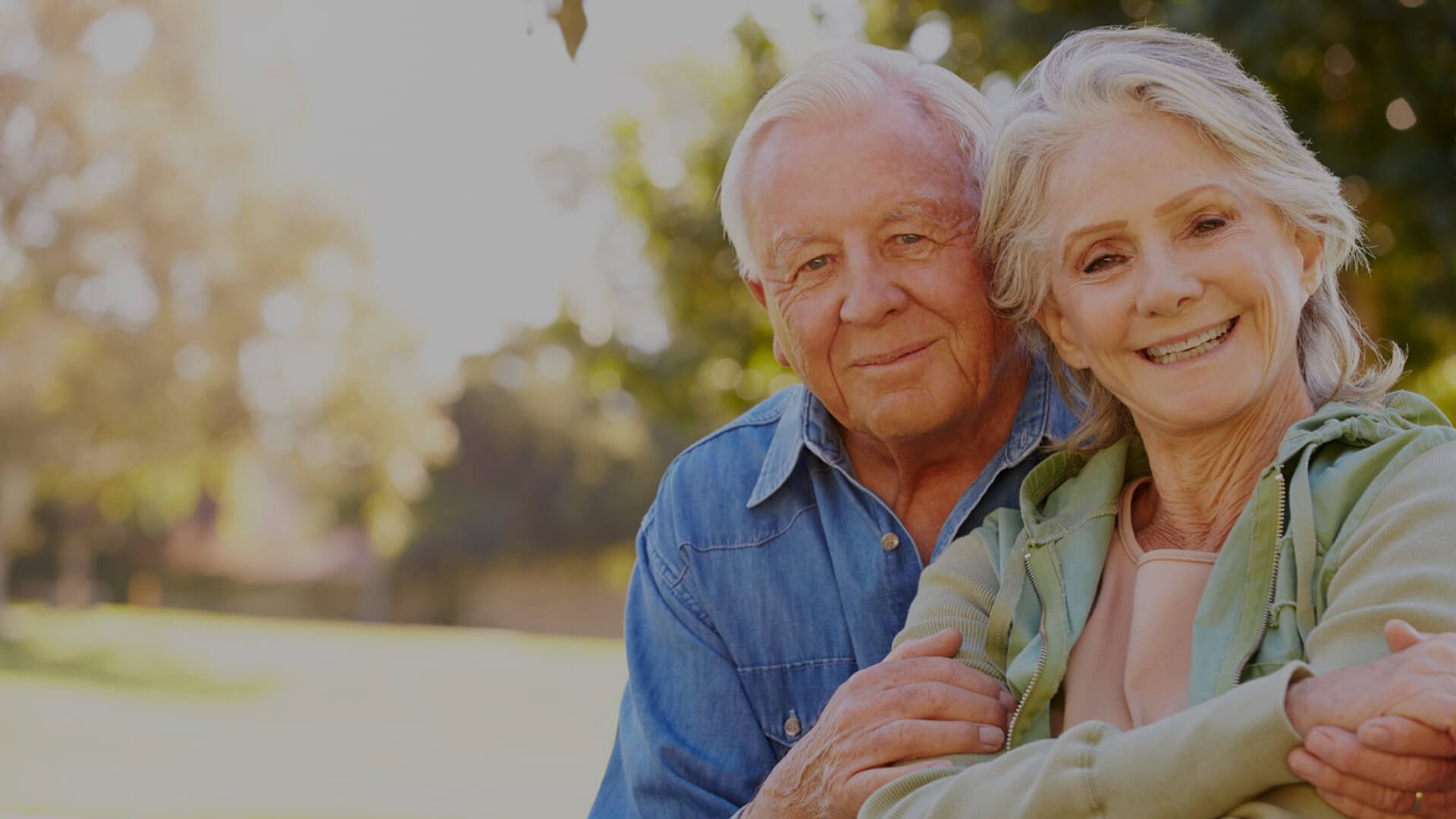 Nutrition for the Elderly with diabetic
Appeton Wellness 60+ Diabetic is the first and only complete, balanced nutritional food, specially formulated for seniors 60+ who are either diabetic or pre-diabetic. It is also suitable for those with diabetic complications such as hypertension, cardiovascular disease and diabetic nephropathy.
Appeton Wellness 60+ Diabetic meets the international guidelines set by:
The American Association of Kidney Patients
The American Diabetes Association
The American Heart Association
Diabetes UK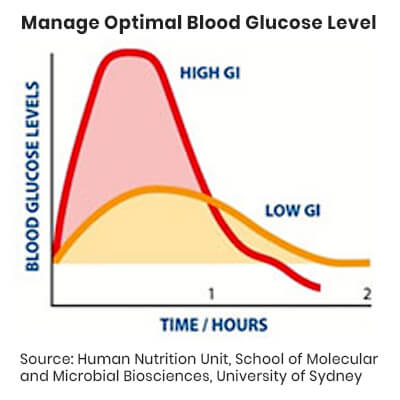 Manage optimal blood glucose level
Specially formulated with slow-release carbohydrate which contributes to a low Glycemic Index (GI) formulation. It supplies gradual energy to the body without causing a spike in plasma glucose. Persistently high blood sugar can be harmful to the body and lead to other complication eg: Kidney failure


Promote healthy digestive system
Formulated inulin and pea fiber to help maintain a healthy digestive system.


Kidney & Heart-friendly formulation


Formulated with casein, a slow-release protein to supply a gradual amount of protein to the body without burdening the kidney. It also helps to preserve lean muscle while preventing loss of muscle.
Fortified with Omega 3 (EPA & DHA) help maintain a normal heart function with its anti-inflammatory properties.



*Low In Sodium
High sodium intake will increase the blood pressure and increase the risk of heart disease. Low in sodium helps to reduce kidney burden and preserve its function. This formulation is low in sodium.


Free from lactose, gluten & cholesterol
Diabetic
Pre-diabetic
Diabetic with other complications (e.g. decrease kidney functions, high blood pressure & heart problems)
Age Group: Seniors with diabetic or pre-diabetic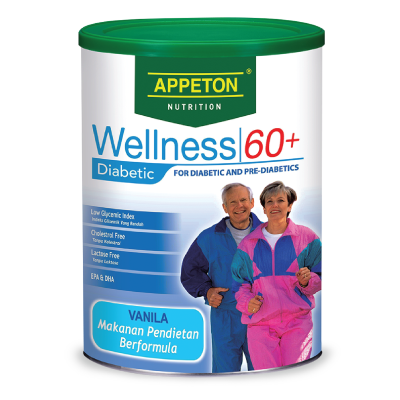 Direction for Use
Preparation method:
For one serving, mix 200ml of warm water with 5 levelled scoops of Appeton Wellness 60+ Diabetic (53.2g).
As dietary supplement (oral use):
2-3 servings per day. Suitable for pre-diabetic and diabetic seniors who need additional nutritional intake.
As meal replacement (oral use):
6 servings per day or follow physician's and dietitian's direction.
Suitable for those who depend fully on oral nutritional supplement.
As meal replacement (tube feeding):
Follow physician's and dietician's advice. The flow rate, volume and dilution depend on the patient's condition and physiological tolerance.